Reconnect with
your wellbeing
As a Swiss brand, we understand the power of fresh air, good nutrition, outdoor exercise, and a balanced lifestyle. However, our nationality also makes us realists - we know that modern life and our responsibilities can be our biggest distraction from self-care. Wellness rituals can take time, so to be a truly sustainable practice we wanted to create a product that would fit seamlessly into our busy lives: The solution to the challenges of modern living, inspired by our nation's love for nature. A grand ambition? We know. So, we designed Sanbera: Swiss-made, plant-based, daily supplements, custom-designed for her and him.
Sanbera — for her

Women
Collection
Discover our collection of daily supplements for women, blended using science and nature. We use only the purest, premium quality, plant-based formulas to help support immunity, energy, and health.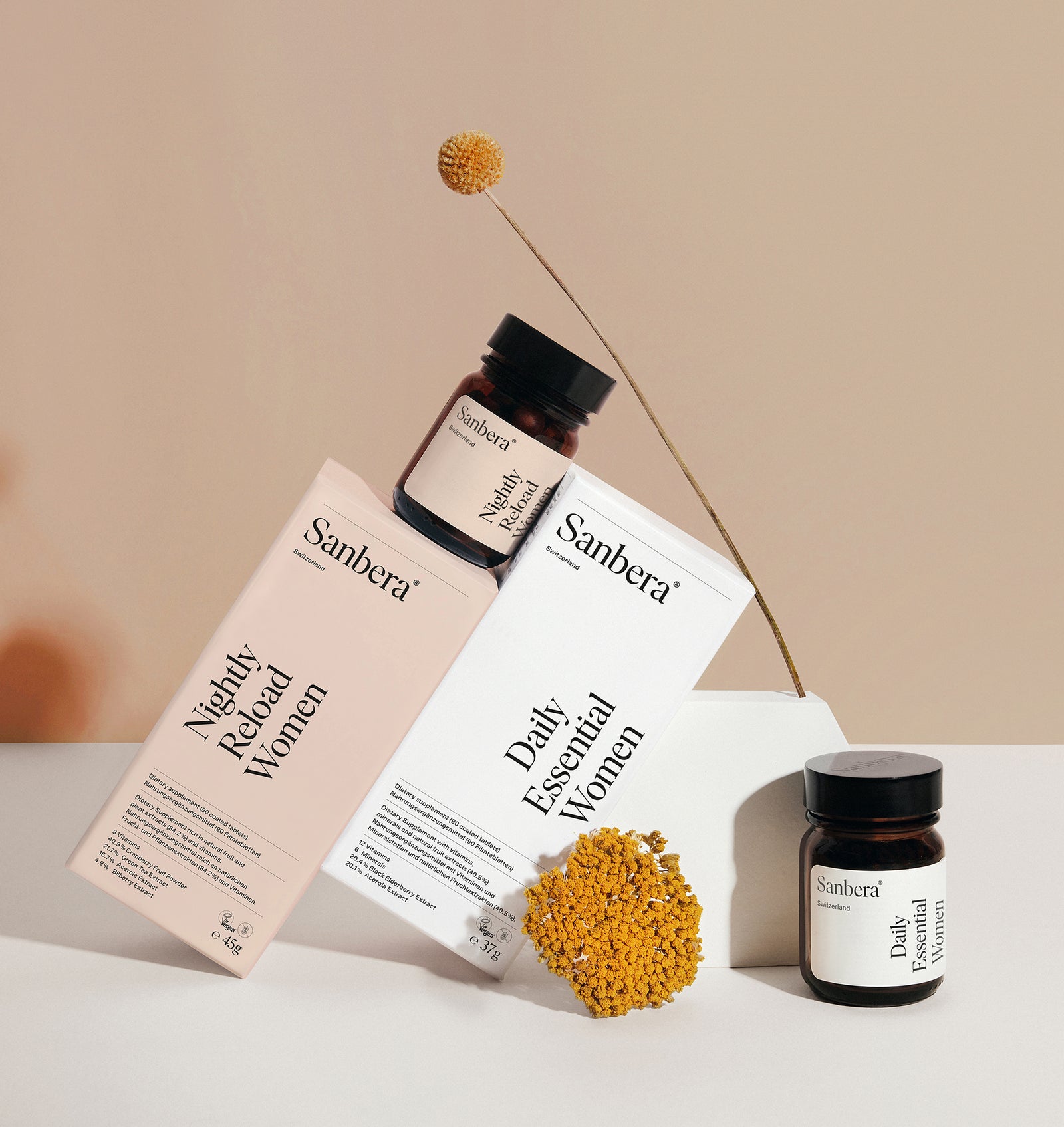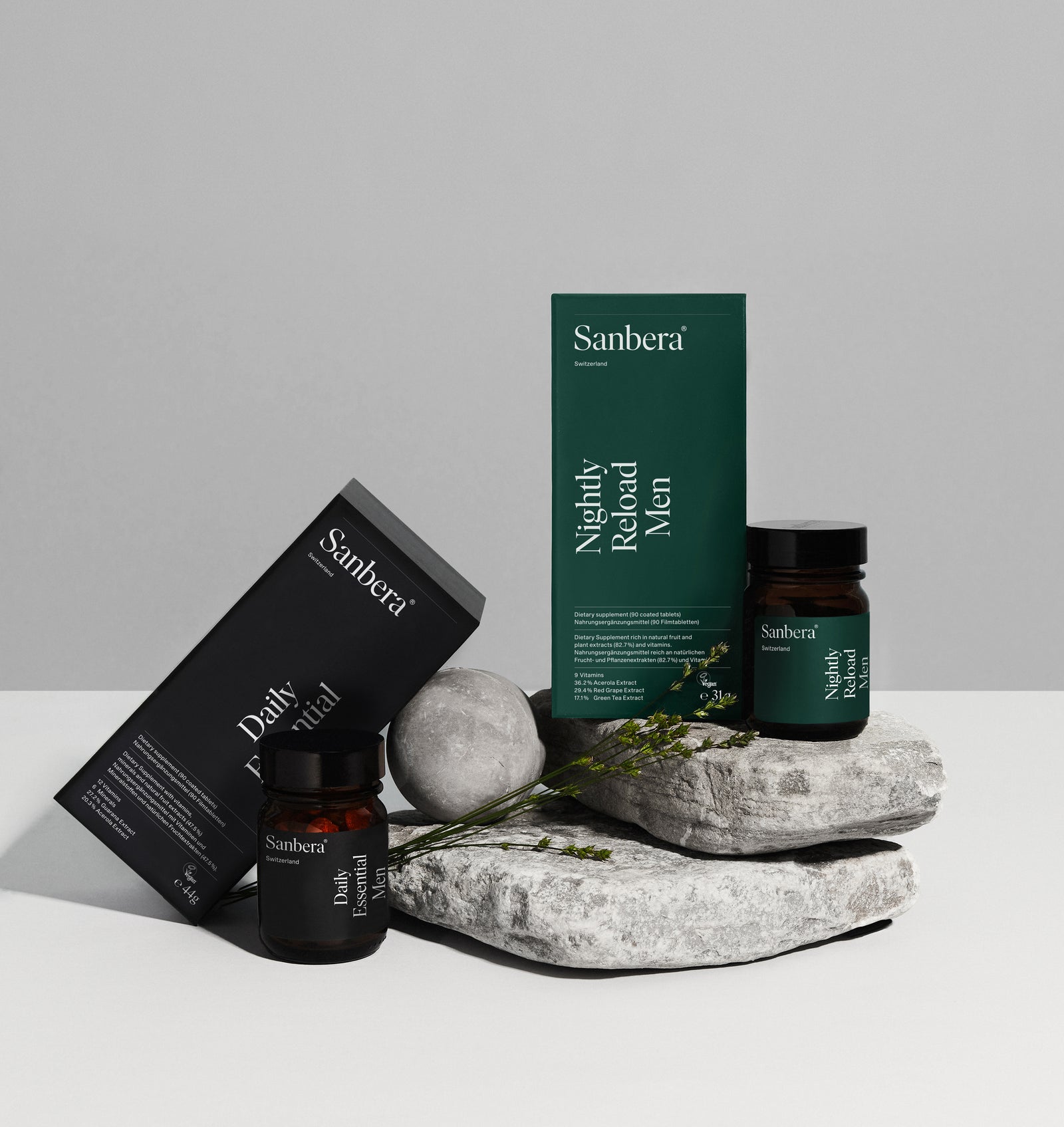 Sanbera — for him

Men
Collection
Explore our collection of daily supplements for men, crafted with science and nature. Our plant-based formulas support immunity, energy, and by using only the purest, highest-quality ingredients.
Sanbera is the Manolo
Blahnik of supplements.
Sanbera supplements are an essential part of Pre-op & Post-op.
CEO, Plastic Surgery Group
Emerging Swiss beauty and wellness brand to know.
As a vegetarian, I haven't
seen this improvement in
my B12 and iron levels.
Swiss national freediver and record-holder
Essential Day To Day:
the optimal formula for the day.
Five months pregnant, and with Sanbera, life is comfortable
and safe for my baby & me.
These supplements have been
such an amazing discovery –
I won't be without them now!
I am happy with my immunity
and skin. Your customer for life!
Reload Time To Time:
nutrition at night.
Obsessed! I take it in the
morning, and I am ready
to go feeling super fresh.
For healthy skin from the
inside out, Essential Women
is the perfect supplement.
Three months with Sanbera
These supplements
have really enhanced the
quality of my life.
100% in love with everything
about Sanbera
Since taking Sanbera, I feel
less tired, and my muscles
recover faster after training.
Swiss national freediver and record-holder
Sanbera supports the body with high-quality nutrients.
A powerful blend of vitamins, minerals, and food extracts designed to manage the challenges of modern living and the first step of the Sanbera system. The Daily Formula is designed to fit seamlessly into your self-care ritual and support your immunity, smooth your complexion, enhance performance and boost mood.